Teeth Whitening
at Dentalcare Westbury
A smile makeover with Teeth Whitening
If you drink a lot of tea, coffee or red wine, or if you smoke, you may find that your teeth become heavily stained. Whilst hygienist services can help control these stains, professional teeth whitening treatments can greatly improve the appearance of your teeth and boost your confidence.
We recommend professional teeth whitening rather than over the counter products which can be risky to the state of your teeth. We only use products which are deemed safe and of top quality. Many patients book teeth whitening before a big event such as a wedding or holiday, others book regular teeth whitening appointments to keep their teeth and smile looking healthy.
Teeth whitening in Westbury
At Dentalcare Westbury, we have two ways to whiten your teeth:
Teeth whitening at the dental practice
A special gel will be applied to your teeth which begins to break down the compounds that causes the stains. A lamp is then placed over your teeth which helps to seal the gel into your teeth. This process for teeth whitening usually takes about an hour.
Teeth whitening in your home
At Dentalcare Westbury, we offer two different brands and both work in a similar way whereby you wear a custom fitted tray filled with a special gel for a certain amount of time at home. This is a cost-effective and a flexible way to whiten your teeth.
Poladay and Polanight teeth whitening
Poladay teeth whitening uses hydrogen peroxide which is a faster treatment gel and can be worn during the day for as little as 30 minutes. Polanight teeth whitening contains carbamide peroxide which is a slower acting chemical that provides gentler whitening treatment whilst you sleep and is better if you suffer with teeth sensitivity. With Pola, you get to choose the shade of white for your teeth whitening treatment.
All forms of treatment allow you to whiten your teeth by several shades and you will notice a considerable difference to the brightness of your teeth.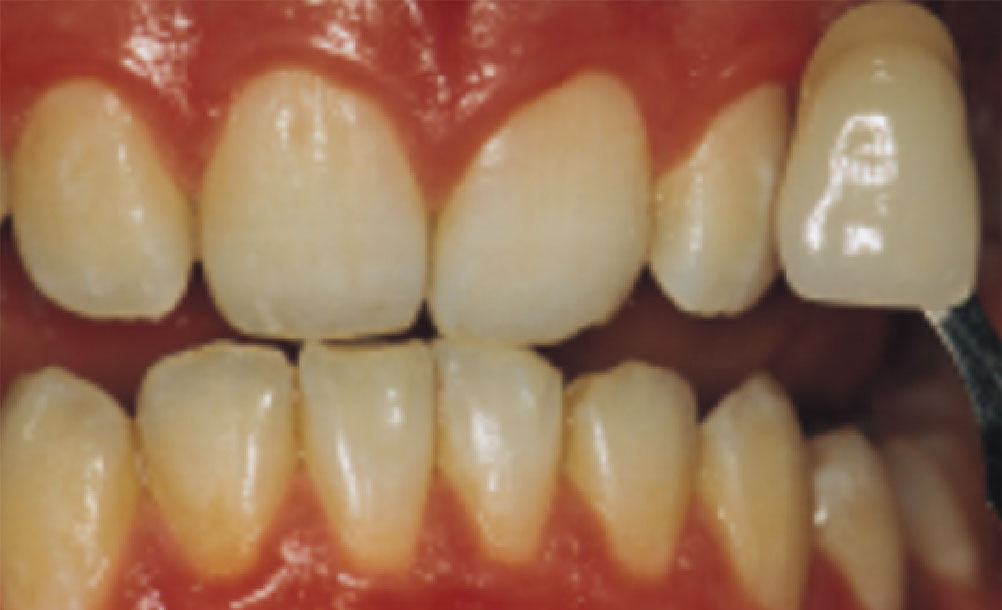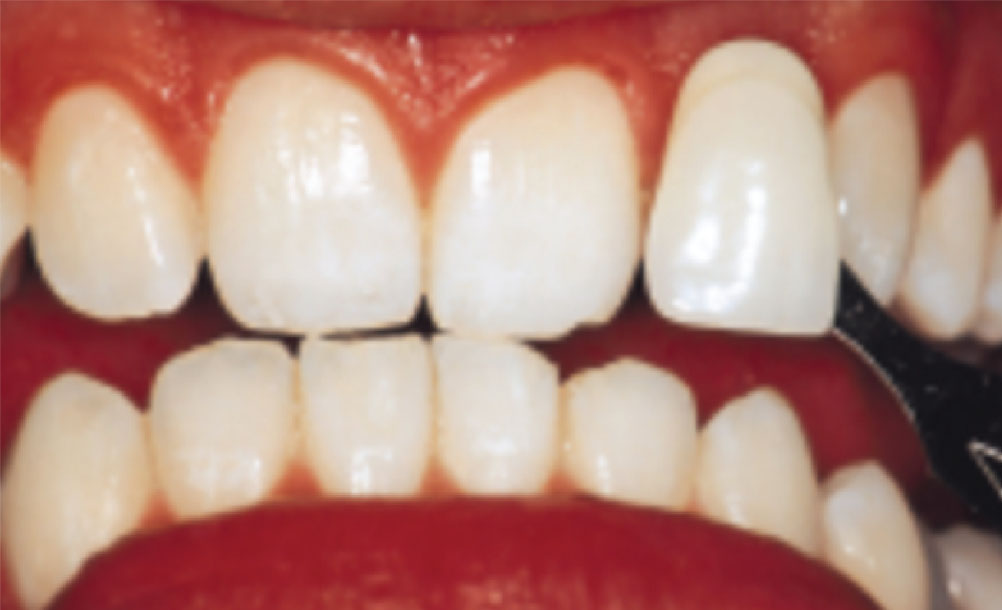 Book your appointment for Teeth Whitening
Is Teeth Whitening for you?
There are numerous benefits of having teeth whitened at Dentalcare Westbury. Teeth whitening is suitable for you if you:
Would like to improve the look of your teeth and boost your self-esteem
Suffer with stained or discoloured teeth
Want a smile makeover to give stunning results
Would like to safely make a difference to the shade of your teeth
Want to improve the look of your teeth with fast results
Don't want to spend a huge amount of money on dental procedures.Teeth whitening is relatively inexpensive and if you have a good oral routine, will last several years
Want to update the appearance of your teeth without a lengthy or intrusive procedure
Book a consultation and find out more about teeth whitening.
Frequently asked questions about Teeth Whitening
Is teeth whitening safe?
Yes, as long as it is overseen by a professional dentist. Teeth and gums can be damaged if they are not treated with care or if they are exposed to high levels of chemicals for too long so it is best not to buy over the counter products or products online. It's also really important that you follow the directions of your dentist if you go ahead with the at home tray whitening.
Will tooth whitening work on my crowns?
No, teeth whitening treatments will only work on your natural teeth, so if you have crowns, veneers or dental implants, their colour will not be altered.
Will my teeth look white after teeth whitening treatments?
Most natural tooth colour varies from yellow to beige and ivory. Tooth whitening treatments will lighten and brighten your existing colour but it can't totally change it. If your natural tooth colour is yellow, after treatment your teeth will become a lighter form of yellow as the stains are removed. Some of the brands of teeth whitening treatment offer different shades available but as everyone is different, you may not match this shade exactly. Speak to your dentist for more information.
Dental fees
At Dentalcare Westbury, we treat every patient as an individuals, therefore each treatment plan is completely bespoke. 
Finance
We offer finance options because we believe everyone should be able to benefit from high-quality dental care.
Before & after
We are often told by our patients that the dental treatments we have provided has dramatically improved their quality of life.