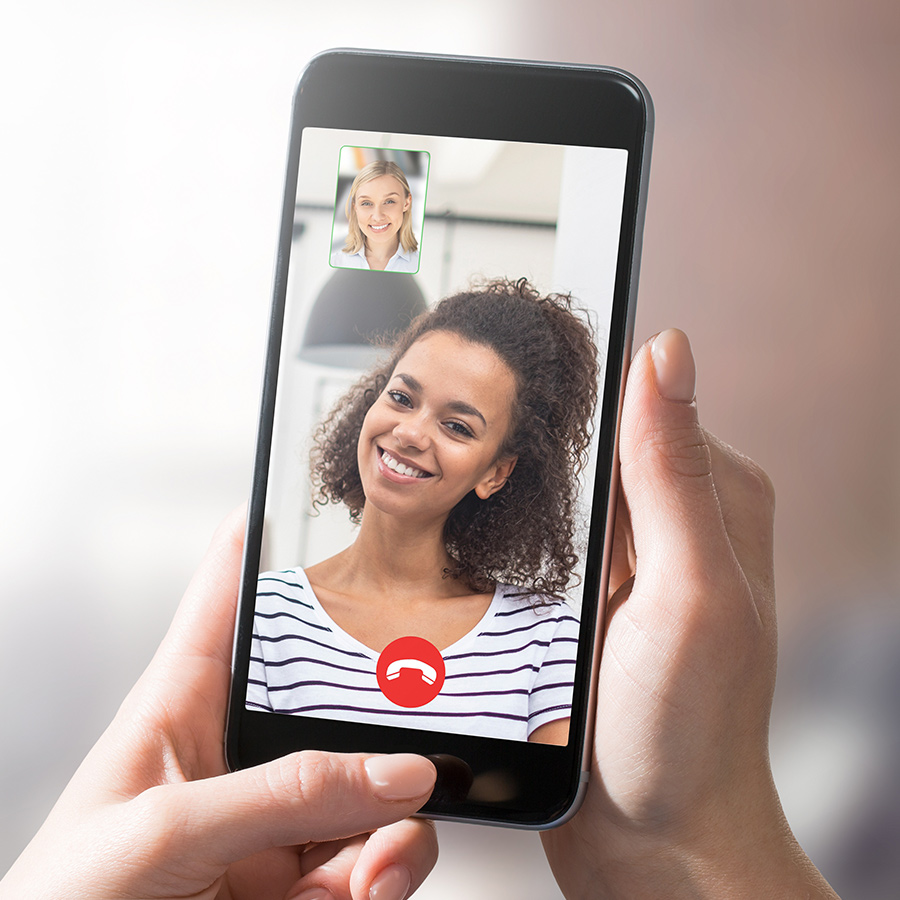 Book a FREE virtual consultation
If you're thinking about taking the first steps to improving your smile but are not quite ready to visit our dental practice, then we're excited to let you know that know about our FREE virtual consultations.
Popular treatments at Dentalcare Westbury
Welcome to Dentalcare Westbury
We look forward to welcoming you to the dental practice at Westbury.
Our priority is the care of your long-term dental and overall health. We know that every patient is different and so we take time to get to know you and work with you to keep your teeth and gums healthy.
Whether you're looking for a general check-up, have a specific concern or want to make a big change to the appearance of your teeth and smile, we can help. Our experienced and friendly staff will put you at your ease and talk you through each stage of any treatment that you have.
If you haven't seen a dentist for a while or if you are a nervous patient, then do get in touch. We can talk to you confidentially and help you to overcome your fears.
Teeth straightening
Teeth straightening is no longer just for children, more adults are opting for braces in order to get beautiful straight teeth.
Braces can help correct crooked, crowded and gappy teeth as well as overcoming bite issues.
Patients love our clear braces because they are practically invisible to everyone else, plus you can take these braces out to eat and drink.
Dental implants
Dental implants replace missing or failing teeth with permanent, natural looking teethenabling you to eat, smile and carry on with life as usual, and hugely improve your self-confidence.
Our specialist staff and implants co-ordinator will provide you with support and can answer any questions that you have about dental implants.
Cosmetic dentistry
Cosmetic dentistry can subtly or drastically change the appearance of your teeth. Perhaps you want to whiten your teeth or get rid of heavy staining? Maybe you want to smooth out rough edges or change the shape or size of your teeth?
Whatever you want to improve with your teeth, we will have a treatment that can help, plus most treatments are quick and painless.
Dentalcare Westbury patient reviews
Lovely care support and conversation from, Miriam, Judith and Tanya.
We are so lucky to have this little dentist in Westbury, I've been a patient for a long time now but yesterday I had to have a filling

which I was terrified about, Miriam, Judith, Faye & Kim all did a fabulous job at putting me at ease, in fact I had my EarPods in & was in a little world of my own! Super impressed with Miriam's skills, I can't even see my filling 😁The only thing I would say is it's very grey … needs a paint job something bright & cheery to make it welcoming.

read more
Excellent professional care from Miriam the Dentist.The whole team are very friendly and professional. Just had a wisdom tooth removed

today which was very painful and giving me grief.. Miriam removed the tooth with no pain throughout the extraction. Miriam and the team, thank you for a painless visit to the Dentist.Mr John Riley

read more
I can't recommend this enough if you are looking for a caring, efficient and professional dental practice.After poor experiences

elsewhere I have been very impressed with the service offered - the receptionist (Tanya) is extremely polite and helpful, and my dentist and dental nurse (Hadia and Tanya) put me right at ease when I was visibly nervous, and the double procedure I needed was quick and painless.10/10

read more
Being a natural scardy cat of dentists as soon as I walked through the door Tanya at reception put me straight at ease. Not a long wait

then Judith appeared to my appointment very friendly approach to be greeted by Miriam who sat me down explaining everything and putting me right at ease. Ladies excellent work, excellent team well done and thank you to all. 5* service

read more
I have been a patient for a few years with this practice and have always found the staff to be pleasant and helpful. I had a filling come

out over the weekend and they were able to fit me in for an emergency appointment on Monday morning. The Dentist I see is Miriam a Spanish lady who is always very conscientious and friendly and Kim in reception is always very helpful. It makes going to the Dentist a nice experience rather than one full of anxiety and worry. Well done!!

read more
Excellent care from Miriam, Judith and Kim. The whole team are very friendly and professional. I especially appreciate their care which is

gentle and skillful because I am a nervous patient. The extra time they take to ensure I can relax and take a pause if needed makes me very confident that I have nothing to fear.Thank you ladies for your warm welcome and building my trust so my anxiety is so reduced. I highly recommend this dental service.

read more
Excellent service all round - five stars
Being a nervous patient & suffer from vitigo Marion has replaced my old dentist & has been brilliant & kind with a lot of patience &

explains everything too you, Judith has been a asset to the dentist & who was brilliant when I had a bad episode of vitigo in the chair some time ago & ended up in a ambulance, she organised my car not getting a parking ticket & looked after me untill the ambulance arrived, Tanya today's receptionist was happy & a good help to some questions I needed asking.Highly recommended all these staff & I would say a joy to go to the dentist but don't think I'll every be saying that 🤣Thankyou to you all

read more
Very professional team ,makes you feel comfortable and at ease
Making a trip to the dentist a pleasure not a chore! Mirion supported by Judith were not just professional, but also personable.
I'm quite nervous about going to the dentist but Judith is such a welcoming face and Miriam is fantastic. She explains everything and

really puts you at ease. They make a brilliant team together making my treatment a much better experience.

read more
I can't thank Tanya enough! She tried for 3 days to get me an emergency appointment and she went above and beyond for me! I had to have 2

teeth removed and both Miriam and Judith were so calm and kind explained everything as it was being done! I'm a nervous patient but at Dentalcare Westbury they all put you at ease I certainly wouldn't be going anywhere else!! Keep up the good work ladies ❤️❤️❤️ Lisa xx

read more
Miriam has been my dentist for a long while now and visiting her and the team has always been a positive experience, either for a check up

or treatment. Advice is always sincere and non judgemental. Am 100% happy here

read more
I've never felt so relax and comfortable with the lovely lady's at dental care westbury ( aisha, Hannah and Kim … you have all made my day

I can now smile with the work you have done (aisha , Hannah ) the best around xx

read more
Amazing practice! I took my daughter in as they was taking on nhs for kids and it was amazing! They made my daughter feel comfortable and

the receptionist was very friendly. We are lucky to have found a dentist like yours. Thankyou

read more
Great friendly service from Aisha, Judith and Tanya
Hadia, Kim and Judith were all very welcoming and settling of my nerves. They all made me feel very welcome and Hadia was so gentle.
Very happy with the appointment my 2 boys, aged 7 and 4, had today. The nurse Judith and dentist Aisha were very welcoming and the boys

came out saying they love the dentist (think the star patient sticker helped!) Tanya on reception was very helpful and we were seen on time. Would highly recommend this practice, especially as they are accepting children on the NHS at the moment.

read more
I recently went for a hygienist appointment at Dentalcare Westbury. I struggle with anxiety and was very nervous upon entering my

appointment. When I let Jinu (the hygienist) and Alisha (dental nurse) know this, they immediately worked to put me at ease. Jinu fully explained the procedure I would be having and discussed any worries I had with me. She was very patient and very understanding and was able to put my mind at rest. Alisha then struck up conversation to take my mind off everything which worked a treat as she was so friendly! The team worked quickly and checked in on me frequently to ensure I was managing okay. I felt very secure and respected at all times and cannot recommend these ladies enough. I have come away relieved and happy! Thank you both!!

read more
I haven't been able to find a dentist for my daughter, for a long time. I have to say I'm glad she is a patient here now. The receptionist

was really pleasant and welcoming. The dentist put my daughter at ease. She was thorough and very professional. Definitely recommend :)!

read more
Very happy with the treatment my children and I receive at Dentalcare Westbury. Kim the receptionist is always helpful a friendly. The

dentist Miriam and the nurse Judith, as well as the people I've seen on previous visits are always good at putting you at ease.

read more
Dr Miriam is a fabulous dentist.Especially with my daughter for her first time. Very friendly & knowledgable.Nurse Georgina was lovely

too.Tanya the receptionist is always welcoming and very personable.Highly recommend this practice!

read more
I have been registered with Dental Care Westbury for a long time,12yrs+. I have had bad experiences in the past, but this surgery is the

best.My visit was on 23/06/23. The staff are so calm and welcoming every visit.A massive thank you to Tanya the receptionist, Judith the Nurse and Aisha the therapist👏Keep up the excellent work.

read more
Very Happy Always So Friendly And Fits My Whole Family In Wenever It Is Needed.
Everyone is really friendly and welcoming. I've been using Dental care for many years and never had any issues.They've even fitted me in

quickly for the occasional emergency.

read more
Another good visit to see Miriam, Judith and Kim today. Very friendly as usual and, at the same time, professional. I always feel better

having been here, even though it's a dentists!!!!

read more
Excellent dental practice, very prompt, caring and informative
I only have good things to say about the girls at Westbury dental care. I'd developed an abscess that was causing me considerable pain,

just before flying to Italy for a short break. Kim, the receptionist booked me in at very short notice and was very kind, ringing me back and keeping me updated on the time to come.. Miriam was very gentle and sensitive to my pain. Georgina too. A fabulous team, thank you

read more
Absolutely petrified of the dentist, but when I got booked in by the receptionist Kim, she was so friendly and chatty. Aisha the therapist

is so calm, lovely and understanding, made me feel so comfortable, less anxious and did an amazing job of my filling. Judith the nurse is so kind, makes u feel at ease. I don't feel as petrified going to the dentist anymore. Very quick at getting me in too. Would recommend this dental surgery to anyone. Fantastic team thank you .

read more
Really helpful and nice, would 100% recommend. Having recently moved to the area I was able to get my children both registered as NHS

patients and get an appointment really quickly. The dentist and nurse (Aisna & Judith) were very kind and explained everything really well. And the receptionist (Kim) was very welcoming, helpful and got us sorted in no time.

read more
I dislike going to the dentist, however Aisha and Judith were both professional and put me as ease. Receptionist Kim, was friendly and

informative.

read more
Really lovely practice. Receptionist Tanya is very helpful, and the dentist Aisha and nurse Judith are friendly and professional. Dr Aisha

is very calm and knowledgeable, I always walk out with a good advice. It is hard sometimes to get emergency appointments but they do try their best. Thank you

read more
Absolutely petrified of any dentist, however I have found this Dental surgery locally to be absolutely amazing. Tanya booked me in for my

appointment for just 2 days away which was so helpful. I'm a right big baby in the dentists chair, however the dentist here, Miriam, has so much patience and regularly checks I'm ok. Judith the Nurse also looked after me really well and helped me feel at ease as much as possible. I have even got a six month follow up booked! Normally I only go when I'm in pain. Decent dentists are as rare as gold teeth, cannot recommend enough.

read more
All went well with my appointment, on time, with efficient and pleasant staff from my dentist to the receptionist
After not being able to register with a dentist for 3 years due to moving to Wiltshire after COVID, I finally managed to get registered

with DENTALCARE Westbury, Kim on reception couldn't have been more a accommodating and helpful, my new dentist Haolia was amazing, thorough and very honest, and nurse Judith was lovely and caring. Thankyou

read more
Had to have a tooth extracted today, I was extremely anxious but after 2 injections I awaited the dreaded pull, twist and then the pain,

Hadiq said you can sit up now, I said what about my tooth she looked at me and said it's finished, I then saw the decayed tooth, I never felt a thing or the tooth being pulled, what a Dentist, as I reached reception I told the waiting patients, your definitely at the right practice. What great treatment and worth every penny. A massive thank you to Haddiq and the team.

read more
I'm always anxious when I go for a dental appointment but was put at ease as soon as I walked through the door last week. Tanya on

Reception was friendly and reassuring and injected some humour into our conversation which really helped. Aisha and Judith in the treatment room were both lovely and talked to me throughout the check-up, explaining what they were doing. I then felt less worried about having x rays and the process was quick and comfortable. One happy customer! 😊

read more
I been with Dentalcare Westbury for years and they are always professional. Thanks to all the staff who work there👍
I would avoid the dentist at all cost, until I had no choice, but not now I'm with dental care westbury, Aisha and Judith are a credit to

the team, an now 6monthly appointments, which is unheard off for myself. Well done Aisha and Judith you've restored my faith.

read more
Helpful and friendly staff, hygienist Jinu and trainee nurse Hannah where very helpful and kind, great service.
My daughter had a great experience at her last check up with Arsha and Judith.
I have been a very satisfied patient at Westbury Dental care for the last 3years and today's experience is an example of why I regard this

as a five star practice, I had a filling and some work on the next tooth,Aisha and Judith did an outstanding job of working together and keeping me informed but doing the job efficiently, with the minimum discomfort to me.I was seen on time, and felt that I was in capable professional hands the whole time.Thank you for fixing my teeth and a thank you too for the receptionists smile's and great service.

read more
Everyone at dental care Westbury are always so lovely.
Great service pleasant and welcoming no hassle on time no problems.
I took all 3 of my children along with me for a check up and our dentist, Mirram and the dental nurse Judith were brilliant! They went

above and beyond and made it enjoyable for my 1 and 3 year olds!

read more
Lovely staff and very reassuring. Been mine and my sons regular dentist for some time now. I am very happy with the treatment I receive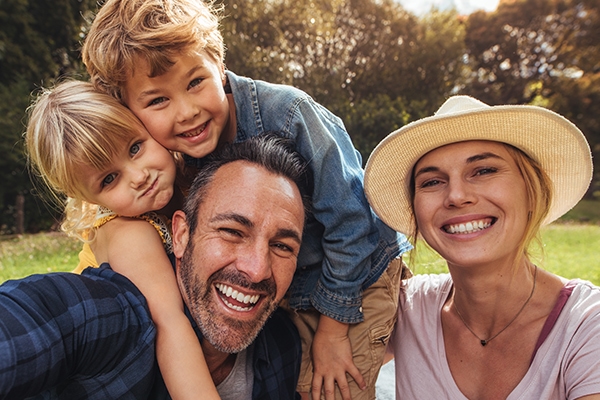 NHS dentist in Westbury
At Dentalcare Westbury, we work hard on providing an excellent form of preventative dentistry for you and your family to avoid costly and complex problems later.
Our NHS services focuses on the essential work of check-ups and hygiene appointments which allows us to monitor the health of your teeth and gums. This ensures the prevention of tooth decay and gum disease which is the prime reason for tooth loss. Regular check-ups allow us to quickly treat any problems that do arise.
Our restorative form of dentistry includes the provision of fillings, crowns, bridges and extractions.
Finance
At Dentalcare Westbury we passionately believe that everyone should be able to access dental treatment whenever you need or want it.
We keep all our dental fees transparent and at a fair price. We provide dental financing plans which allow you to spread the cost over monthly affordable payments. We also offer 0% interest free finance so that you can access treatment immediately and pay no extra whilst working to your budget.
New patients
Whether you're an NHS patient or private patient, you will experience the same high level of care and expertise from our knowledgeable and friendly staff.
We offer a range of general dental treatments to care for your oral health, plus an array of cosmetic dental treatments should you wish to improve the appearance of your teeth.
Our flexible appointment times includes early mornings, late afternoons and Saturday appointments.