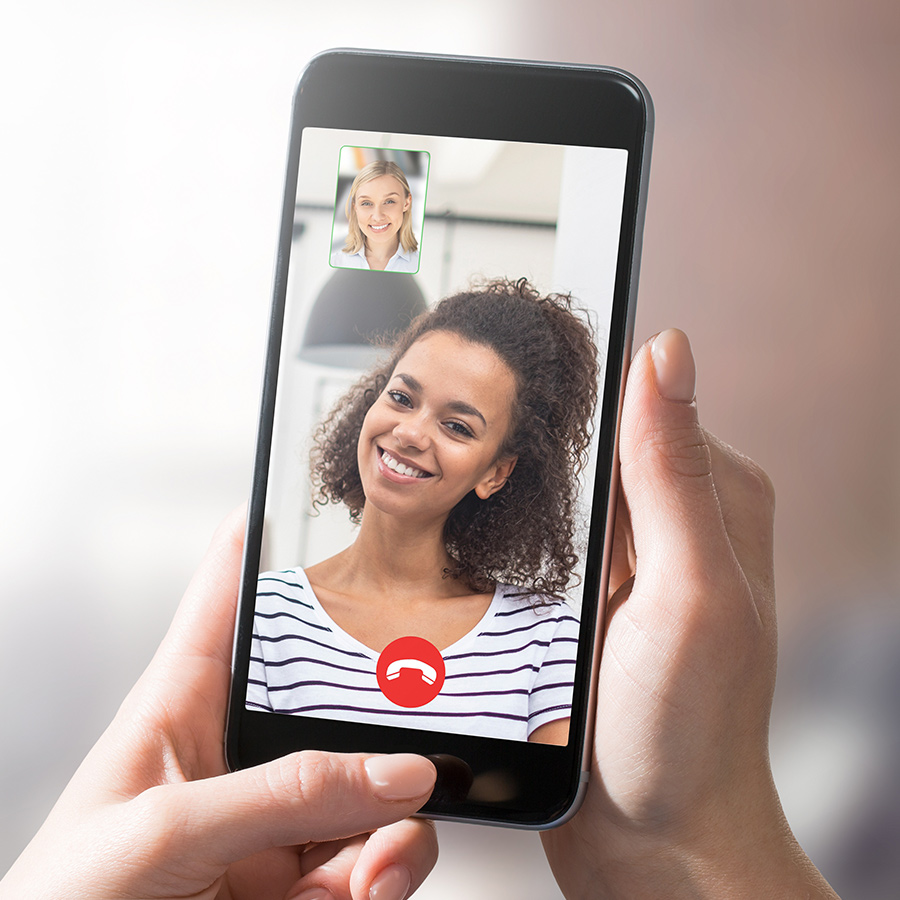 Book a FREE virtual consultation
If you're thinking about taking the first steps to improving your smile but are not quite ready to visit our dental practice, then we're excited to let you know that know about our FREE virtual consultations.
Popular treatments at Dentalcare Westbury
Welcome to Dentalcare Westbury
We look forward to welcoming you to the dental practice at Westbury.
Our priority is the care of your long-term dental and overall health. We know that every patient is different and so we take time to get to know you and work with you to keep your teeth and gums healthy.
Whether you're looking for a general check-up, have a specific concern or want to make a big change to the appearance of your teeth and smile, we can help. Our experienced and friendly staff will put you at your ease and talk you through each stage of any treatment that you have.
If you haven't seen a dentist for a while or if you are a nervous patient, then do get in touch. We can talk to you confidentially and help you to overcome your fears.
Teeth straightening
Teeth straightening is no longer just for children, more adults are opting for braces in order to get beautiful straight teeth.
Braces can help correct crooked, crowded and gappy teeth as well as overcoming bite issues.
Patients love our clear braces because they are practically invisible to everyone else, plus you can take these braces out to eat and drink.
Dental implants
Dental implants replace missing or failing teeth with permanent, natural looking teethenabling you to eat, smile and carry on with life as usual, and hugely improve your self-confidence.
Our specialist staff and implants co-ordinator will provide you with support and can answer any questions that you have about dental implants.
Cosmetic dentistry
Cosmetic dentistry can subtly or drastically change the appearance of your teeth. Perhaps you want to whiten your teeth or get rid of heavy staining? Maybe you want to smooth out rough edges or change the shape or size of your teeth?
Whatever you want to improve with your teeth, we will have a treatment that can help, plus most treatments are quick and painless.
Dentalcare Westbury patient reviews
The staff at this dentist surgery are very kind and patient.My dentist (although she's leaving!) sorted out a filling that had fallen out

(done by a dentist elsewhere) for me yesterday. She was thorough and it feels like it's been redone way better than before. She also didn't pressure me into things I was uncomfortable with and explained everything she was doing. I get a little nervous at the dentist after another dentist tried to do a filling without any painkillers and it hurt, but my dentist yesterday at DentalCare Westbury was kind and patient, and there wasn't any pain!The hygienist was good too, procedures are reasonably priced and the staff on reception are nice.Thank you so much 🙂

read more
I've had a few bad experiences over the years with various dentists which has left me a bit wary. I've now been with Dentalcare for about 2

years and its totally changed my mind. They are very friendly and welcoming, my two youngest are also now registered and they love going. Highly recommended!

read more
Had my first appointment yesterday Ana is amazing I'm very nervous and she made me feel at ease and happy to return for further treatment..

I was treated with respect and dignity and highly recommended this practice

read more
Friendly staff. Very professional. I would reccomend Dental Care Westbury to anyone in the area looking for a dentist
Very professional and friendly. Made me feel very at ease.
Brilliant friendly and caring
I've been with this practice since I moved from London a few years ago. I've always found them to be very helpful, and also very good with

a previously very nervous patient (much less so now since being with them).I cannot fault them, from the dentists, dental nurses and the reception staff (sorry if I've missed anyone).

read more
Fabulous dentist - thought I was going to have a more extensive plan, so went in very apprehensive - came out smiling (no pun intended) The

dentist put me at ease and has a very calm manner. Haven't had treatment yet so will comment again!!!

read more
The staff are very polite and friendly,and professional. I liked the way the dentist explained everything she was doing all the way

through.

read more
Great price, great service. No complaints
Great service, I was put at easy straight away and made to feel very comfortable, I'm not fond of dentists but I'm glad I went. The filling

was painless and quick.

read more
I was very pleased with the service and care at this Dental practice.The receptionist was very helpful and accommodatingbut the best

thing was meeting Miriam my dentist & Judith the Dental nurse.They are kind and funny and make you feel at ease when you sit in the chair.Miriam is by far the most gentle dentist I have come across so far, and really seems to care about putting a smile back on our faces.

read more
Dentalcare Westbury is a great dentist practice. I have always been treated well by the team. Ana is my permanent dentist backed up by

Miriam hygienist and Judith. All staff are friendly and deliver great NHS dental care. I highly recommend this practice.

read more
Having recently moved to the area my husband and I registered here using their "Plan" as we could find nowhere taking NHS patients.We had

our first appointments today (with Dentist Miriam and Dental Nurse Judith) and were both very pleased with the friendliness of the staff and the excellent treatment we received.Visiting the dentist is never a pleasurable occupation but this was about as close as it gets! Thank you to the whole team.

read more
The reception staff are lovely, Miriam and Judith are wonderful at their jobs, and have effectively helped me past my fear of dentistry.
Over 3 decades of dental avoidance led me to Miriams chair for a mother of a filling and enough plaque build up to require a hammer and

chisel.Miriam, Judith and their receptionist made me feel welcome and relaxed. The shame of my oral neglect that had kept me from crossing the threshold of a dental professional for so long quickly fell away in the face of their friendliness and professionalism.The filling was executed with a delicate efficiency and without ,I am relieved to say, the merest hint of psychological or physical pain.The scale and polish has revealed a set pearly slightly off whites that I can now proudly show off to all and sundry.I cannot thank Dentalcare Westbury enough for helping me to find my smile again.

read more
Having been under substantial pain I telephoned for an emergency private appointment.The receptionist, called Alison, was absolutely

charming, very understanding of both my discomfort and pain but also of my anxiety about dentists and could not have done more to help me. The best service I have ever received from any telephone receptionist for any purpose. Please ensure Alison receives news of this feedback and also my enormous thanks.The Dentist Anna was also extremely sensitive and a first class service.

read more
I'm very impressed with the professional and friendly service i received at the Dentalcare Westbury today. As a former dental nurse and

dental receptionist in South Africa all i can say is WELL DONE.

read more
Took my children to see Ana for their 6 month check up. Usually we are based in Trowbridge but moved to Westbury. Ana made the children

feel comfortable and they weren't scared at all. She was so lovely with them and gave them stickers at the end. It was such a positive experience for them they are now asking when they can go back and see their friend 'doctor Ana' can't rate her or her dental nurse enough

read more
Had 3 fillings today, pain free and was almost enjoyable. Fair play to mirram and Judith 👏
Lovely dental practice, great prices and always quick scheduled dates for appointments. Reception very nice and remind you of appointments

over the phone. Miriam and Judith who I've been to see multiple times are just brilliant, very welcoming staff, so delicate when it comes to have a treatment done and do a very good job!! Would recommend this practice to anyone 🙂

read more
The practice is easy to speak to. The dentist Miriam and nurse Judith put you at ease and everything is performed professionally. A real

treat to visit this dentist

read more
I am extreamly impressed with the skills of the dentist and nurse, the efficiency of the receptionist and the booking.I have now made

Dentalcare Westbury my regular dentist.Many thanks to you all

read more
Very pleased to be back and with nothing wrong..
I am a very nervous patient but after with my appointments and treatment with Miriam and Judith, I felt more settled.They were both kind

and patient, putting me at ease and checking in to see if I was okay during the procedure. They clearly explained the options available to me for future dental treatment so I feel.confident that I can move towards having a smile I'm proud of.

read more
Just joined this practice after many years of hellish experiences. This was very different. First treatment root canal after an honest and

thorough check up. The whole team, especially Miriam and Judith, made me feel totally relaxed and I didn't feel a thing - not even the injection. Totally professional, caring and patient! Reinstalled my faith in the profession. Complete treatment at reasonable costs in a friendly environment.

read more
If you want friendly, professional and a Dentist team that makes you feel at ease, then look no further. I can't reccomend Dentalcare

Westbury highly enough and they even offer Saturday appointments! There is also a car park just behind the surgery that allows 2hrs free parking. Everyone in the area should be registered with this surgery 👍

read more
Fantastic dentist. Great work + fast, professional, pain-free service. Miriam and Judith are a great team!
The team made me feel very welcome and they were so helpful. My Dentist Miriam and Judith have always made me feel so at ease and are

always so helpful. They were great with my son as well for is 1st ever trip to the dentist. So glad that I joined this practice.

read more
My thanks to Miriam and Judith for being so friendly, and making my first visit t,o this practice , if no quite a pleasure, a happy

experience.

read more
I was in agony with my back tooth and Needed a root canal and 2 filings. They fitted me straight in, and sorted it no problem. Miriam did a

excellent job, along with the other staff. Wouldn't go anywhere else.

read more
I chose this dentist and decided to go private instead of NHS, as my work covers my dental, best choice I've ever made, I was very nervous

at first, and always put the dentist off... Miriam was just absolutely amazing... cracked my 2 front teeth, was shy to smile... got sorted out straight away, and although I didn't seem it, I was relaxed for a dentist appointment.. I came out very happy and smiling! Don't think I've looked in the mirror so much on one day! Credit to the Miriam's assistant also... sorry but I didn't catch her name, she was also fantastic! Great job girls.

read more
Amazing staff here they always go above and beyond thank you guys
Staff were really welcoming and friendly.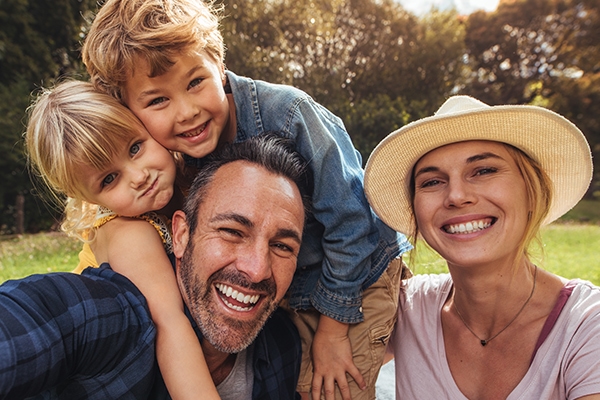 NHS dentist in Westbury
At Dentalcare Westbury, we work hard on providing an excellent form of preventative dentistry for you and your family to avoid costly and complex problems later.
Our NHS services focuses on the essential work of check-ups and hygiene appointments which allows us to monitor the health of your teeth and gums. This ensures the prevention of tooth decay and gum disease which is the prime reason for tooth loss. Regular check-ups allow us to quickly treat any problems that do arise.
Our restorative form of dentistry includes the provision of fillings, crowns, bridges and extractions.
Finance
At Dentalcare Westbury we passionately believe that everyone should be able to access dental treatment whenever you need or want it.
We keep all our dental fees transparent and at a fair price. We provide dental financing plans which allow you to spread the cost over monthly affordable payments. We also offer 0% interest free finance so that you can access treatment immediately and pay no extra whilst working to your budget.
New patients
Whether you're an NHS patient or private patient, you will experience the same high level of care and expertise from our knowledgeable and friendly staff.
We offer a range of general dental treatments to care for your oral health, plus an array of cosmetic dental treatments should you wish to improve the appearance of your teeth.
Our flexible appointment times includes early mornings, late afternoons and Saturday appointments.